If domestic violence is not adequately addressed in its early stages, it can escalate in magnitude and severity and ultimately end in murder. The easy accessibility of firearms makes domestic violence particularly deadly. Under the federal law, people subject to protection orders are not supposed to own or purchase firearms, and in some states, abusers who are subject to an order of protection may not legally own, buy, or possess any firearm. But, these laws are rarely enforced; and few battered women are informed about their rights. These laws need to be strengthened, state by state, to protect women and families from lethal violence.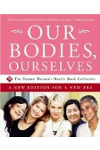 If domestic violence is not addressed in the early stages it can progress and escalate into a very dangerous and life-threatening situation.

That being said, it is sometimes difficult for the victim to recognize that he or she is in a violent relationship. This is because abuse follows a progression and may start out with behaviors such as pushing, "put-downs", and name-calling. These behaviors may not be viewed as abuse by the victim. If the victim stays in the relationship, behaviors of the perpetrator can escalate to kicking, punching, threats, and stalking. Emotional abuse can occur that makes the victim feel as if they are worthless and to blame for the abuse that is occurring. The abuser may isolate the victim from family and friends in order to make the victim dependent on the abuser.

In short, it is very important to address domestic violence in the early stages, but it can be easily missed by the victim and by health care providers.
Continue Learning about Relationship Abuse