Violence against women, and to a lesser extent men, is an issue of power and control. When someone is physically abusing their partner and the partner is staying in the situation, it seems obvious that the abuser is very clearly in the driver's seat whether they are in the home or away. The person being abused is powerless and not in control.
A safety plan serves two purposes. First, it gives the person a growing sense of power and returns a degree of control. Secondly, when the need to escape is so great that the person will actually leave, they will not be mentally or emotionally capable of planning that escape well on the spur of the moment. Planning ahead will maximize safety and take care of all the details so that the person can stay out of the situation.
Your safety plan should include things like putting aside money where the person can reach it, independent of the abuser. Where to go is always an important part of the plan particularly if children are involved. There should be a list of who needs to know about the escape and when they need to know it. For example, if the person works full time, notifying a confidante at the employer's is important to explain a sudden absence if the person will be continuing to work there.
There are resources for abused women. Check your phone book for the nearest shelter or women's abuse center. They can help with escape plans, support and sometimes legal advice as well.
Making a safety plan while you are dealing with a violent partner can help in two ways. It can give you hope in what so often feels like a hopeless situation. It can also bring you closer to leaving a dangerous situation in a well-planned way. In many communities, battered women's service organizations can help you develop a plan to increase your safety and that of your children.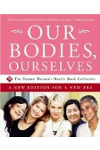 Continue Learning about Relationship Abuse