Violence against women may be tolerated more in some cultures than others. However batterers and victims come from all walks of life, all races, all cultures, all socioeconomic classes. Women who have their own economic means may be better able to leave the batterer by accessing legal and medical resources to assist them. Cultural factors may also influence whether a victim chooses to leave her batterer and whether it is socially permissible to seek assistance.
Violence against women and racism are profoundly connected. Rape has been used as a means of dominating other races and a tool of cultural genocide in wars, military and colonial occupations, and throughout the history of slavery. We can see this on a large institutional level and in individual cases. While violence is often targeted at women simply because they are women, factors such as race, class, sexual orientation, and age put particular women at greater risk and limit their access to resources. Women of color, older women, young women, immigrant women, refugees, lesbians, poor women, transgender individuals, and women with disabilities are especially vulnerable to violence. Violence against women may occur simultaneously with other hate-based violence aimed at a particular race, nationality, or religion.

Too often, organizations that aim to serve victims of violence are not aware of or do not have sufficient resources to serve the widest range of women. These institutions can reflect the race, class, and other ingrained prejudices of society. Immigrant women with limited proficiency in English are often in situations where the perpetrator speaks English better than them and is able, as an interpreter, to have undue influence with the police. In these circumstances, the woman rarely gets the help she needs. When women of color call the police to protect themselves and their families against violence, they confront a range of issues. They may wonder, "Will we be treated fairly by a police officer of another race or culture?" or "Will we be accused of betraying our people?"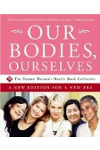 Continue Learning about Relationship Abuse