If you have unsafe levels of radon in your home, your best course of action is to hire a trained radon abatement contractor. You can get lists of certified radon inspectors from your state or local health department or from the EPA's 10 regional offices. Before you sign a contract, however, make sure you have answers to these questions, and make sure you check his references.
Does the contractor have a certificate of his qualifications? Ask to see it.
Has the contractor surveyed the property and submitted a detailed plan of action, with an estimate?
How many homes has he remediated? What methods has he used? Is his work guaranteed?
A radon abatement contractor may take a variety of measures to correct the radon problem in your home. His first priority will be finding out how the radon is getting in, so he'll check your drains, cracks in basement walls, and your water supply. Some of the short-term control measures he may take include opening windows, blowing outdoor air into the house with a window fan, and venting crawl spaces. Long-term measures include pumping air into the basement and sealing radon entry routes.
If you're thinking about turning a basement room into living quarters, a den, or a playroom, make sure you have it tested for radon first. And if you need to do major renovations, ask your contractor about using techniques to minimize radon levels in the room over the long term. Keep in mind that construction can change radon levels, so retest your house for radon after the construction is completed.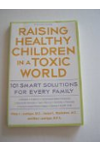 Continue Learning about Radon Exposure (Poisoning)