Intensity-modulated radiation therapy (IMRT) is a form of radiation therapy that is used to treat different types of cancer. This advanced type of radiation therapy uses a computer-controlled device, called a linear accelerator, to deliver precise doses of radiation to tumors or specific areas within the tumors. Radiation therapy, including IMRT, stops cancer cells from dividing and growing, thus slowing or stopping tumor growth. In many cases, radiation therapy is capable of killing all the cancer cells.

Using 3-D computed tomography (CT) images along with computerized dose calculations, IMRT allows for the radiation dose to conform more precisely to the shape of the tumor by controlling, or modulating, the intensity of the radiation beam. The therapy allows higher radiation doses to be delivered to areas within the tumor while minimizing the dose to the surrounding area.
Intensity-modulated radiation therapy (IMRT) is an advanced method that uses computers to deliver precisely controlled radiation doses to specific tumor areas. Treatment is carefully planned using three-dimensional (3D) computerized tomography (CT) images that help determine dosages based on the tumor's shape.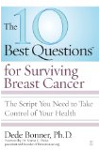 Continue Learning about Radiation Therapy For Cancer