Radiation therapy is a treatment for cancer. In external beam radiation therapy, a large machine focuses a high dose of radiation at the cancer. The machine moves around you but doesn't touch you. The radiation is invisible and doesn't hurt.
External beam therapy is a method for targeting and delivering a beam of high-energy X-rays to the location of the tumor. The radiation oncologist should use careful planning to protect the surrounding tissues.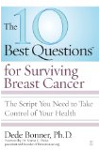 External-beam radiation therapy is used to treat cancer. With external-beam radiation therapy, the radiation comes from outside your body. It is targeted at a specific area of the body. This therapy usually consists of daily treatments over several weeks. A machine called a linear accelerator (LINAC) is the most common machine used to give external-beam radiation. The most common type of external-beam radiation is three-dimensional conformal radiation therapy (3D-CRT). This uses computer software to direct the radiation to a very precise area of the body. There are many other forms of external-beam radiation therapy. Your radiologist will know which is right for you.
Continue Learning about Radiation Therapy For Cancer