Our lifestyle reflects our daily habits. In many ways, these habits define our health. By avoiding harmful habits and embracing health-promoting habits we can transform our lives toward wellness.
Do not smoke. Smoking is still the most preventable cause of cancer and premature death in the United States. Smoking is associated with an increased risk of virtually every cancer (not just lung cancer) and accounts for at least 30 percent of all deaths from cancer. Smoking is also a major cause of heart disease (the leading cause of death in the United States), strokes, chronic bronchitis, and emphysema. Here are 10 tips for stopping smoking:
List all the reasons why you want to quit smoking and review them daily. Set a specific day to quit, tell at least 10 friends that you are going to quit smoking, and then do it! Use substitutes. Instead of smoking, chew on raw vegetables, fruits, or gum. If your fingers seem empty, play with a pencil. Avoid situations that you associate with smoking. When you need to relax, perform deep breathing exercises rather than reaching for a cigarette. Realize that 40 million Americans have quit. If they can do it, so can you! Visualize yourself as a nonsmoker with more available money, pleasant breath, unstained teeth, and the satisfaction that comes from being in control of your life. Join a support group. Call the local American Cancer Society and ask for referrals. You are not alone. Each day, reward yourself in a positive way. Buy yourself something with the money you've saved, or plan a special reward as a celebration for quitting. Take one day at a time.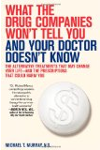 Continue Learning about Quit Smoking