Smoking serves as the classic example of addiction because not only is it legal, but also detrimental to your health as soon as you puff (unlike other addictions, which in a non-addictive form may be okay in moderation, such as alcohol).
It's a maladaptive response to stress or something else that is bothering you. Why maladaptive? Because when you finish the cigarette or the jaw of tobacco, the stress or boss is still there. And while the hydrocarbons do damage to the rest of your body, the vehicle of nicotine is the addictive part. Regardless of how nicotine reaches the bloodstream, it's distributed through the brain and body where it activates receptors called cholinergic receptors. Nicotine changes these receptors so that a regular user needs to continue to get nicotine to have normal functioning of the brain - and stopping can trigger withdrawal symptoms. Plus, nicotine stimulates the release of the reward-seeking chemical dopamine - which supports the pleasure that many smokers feel, and which makes it so dang hard to stop.
That underscores the point that addictive behaviors can change our brain chemistry in ways that makes the addiction nearly impossible to break.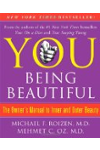 Continue Learning about Quit Smoking