Smoking: Quit your way, but quit.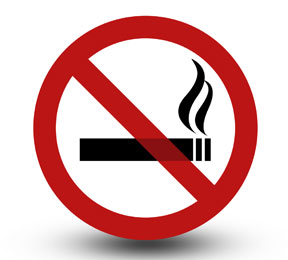 November 17 marks the 36th American Cancer Society's Great American Smokeout. According to the ACS, "tobacco use remains the single largest preventable cause of disease and premature death in the U.S., yet more than 46 million Americans still smoke."
Where to start
Dr. Stacy Raviv of NorthShore University HealthSystem advises that before you quit you talk to your doctor. Your doctor has access to tools that can help you quit, such as nicotine replacement therapies and prescription drugs. "You may have the most success by combining behavioral techniques with medication," Raviv says.
Pick a day to quit
Many experts recommend setting a
concrete date to quit smoking
. Setting a quit date makes your goal to quit more specific. Build a support network of friends and family members, and let them know your quit date. This way you have someone to whom you can be accountable for quitting.
Quitting slow
For some, a gradual method of quitting seems less daunting than quitting cold turkey. As you approach your quit date, resolve to only smoke a certain number of cigarettes a day, gradually stepping down this number. By your quit date you should have stopped smoking cigarettes and be free and clear of tobacco.
Quitting with help
There are many smoking cessation aids and medications designed to help you quit smoking.
Nicotine replacement therapies
, such as nicotine gum or nicotine patches, help ease nicotine withdrawal when quitting smoking. Prescription drugs, such as Wellbutrin, can cut cravings for nicotine making it easier to quit.
Quitting cold turkey
For many, the best way to stop smoking is to quit nicotine cold turkey. Dr. Raviv says, "Generally, people have better success quitting cold turkey than they do with cutting back the number of cigarettes smoked daily... so your quit date should be the day you stop completely."
But, whatever you do: Just quit
Dr. Nassir Azimi reminds patients that everybody quits smoking someday. "Some quit after they die—this is too late. Some quit after cancer affliction—this is also too late. Some quit after a heart attack or heart surgery—better late than never. Some quit when the doctor tells them to —Good choice. Some never start—best choice."