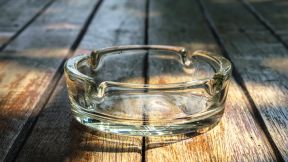 When it comes to quitting smoking, you need all the help you can get, including help covering related costs. That's where your health insurance smoking-cessation benefits may lend a hand.
More and more insurance plans are offering some coverage for quit-smoking help, such as nicotine replacement therapies and bupropion prescriptions. And two states—Maryland and New Mexico— actually require that companies do so. It's not state mandated in Ohio, but two of the biggest insurers— Anthem and Medical Mutual of Ohio—have agreed to cover 100% of the cost of stop-smoking medicines and counseling for everyone on their plans.
Why are insurers and employers adding this benefit? Easy. It's likely to save them money because nonsmokers tend to be healthier and require less medical care.
Find Out Whether Your Health Insurance Covers Smoking Cessation
Health plan benefits vary greatly and change frequently, so once you set your quit date, contact your insurance provider and ask. Here are some key questions:
Stop-Smoking Medications
Is nonprescription nicotine replacement therapy (NRT) covered?
​If so, which types are covered -- nicotine patch, gum, lozenges?
Do I need a prescription from a doctor to be reimbursed for these, even though a prescription isn't required to buy them?
Is there a copay? If so, what is it?
Do I also have to attend counseling in order for NRT to be covered?
Are prescription drugs (NRT inhalers or nasal sprays, Chantix, bupropion, clonidine, and others) covered?
If so, for how long? 90 days? A year?
Is there a limit to the amount of medication that's covered?
What is the copay?
Stop-Smoking Counselors and Programs
Is counseling covered?
If so:
Are specific stop-smoking programs covered?
Which types are covered -- group, one-on-one, telephone, Internet?
Must I be referred to a stop-smoking program by a healthcare provider in order to be covered?
Is there a limit to the amount of counseling I can have?
What is the copay?
Other
Are complementary therapies, such as acupuncture or hypnosis, covered?