When you're following a weight-loss plan, there are always going to be setbacks. Not being prepared to deal with a setback is a sure way becoming frustrated and completely failing to reach your weight-loss goal. To be prepared for setback, know that they are going to arise, and have a plan of action for when they happen. Don't be so hard on yourself, adjust your plan, and resolve to press forward to reach your goal.
A different way to think of this is to plan for bumps in the road. The journey of weight-loss is not easy. We will not always make good choices and work our good healthy plans. The reality is life happens and exercises get missed. We don't always eat the right foods or feel positive about the healthy changes we are making (even when we are making progress!). There will be times we want to give up. Have a plan for when times get challenging to avoid allowing the old unhealthy patterns to sneak in. Community and support is key and knowing what you will do instead of what you used to do will help so much.
You shouldn't plan to fail! You should never plan to fail but always plan for success! One of the biggest problems with weight loss programs is that the goals are too lofty and they aren't set up for success. Many weight loss programs remind of New Year's resolutions: people take everything they are completely exasperated with and vow to make them all better by the end of the year. But how?
In order to be effective with goal setting it really takes a lot of consideration and a plan. Weight loss is not necessarily about going from 160-120 by the end of the year but it's about going from 160 to 145-150 by the end of next week through 3 days of 20 minutes of exercise a week (versus the two days of 10 you may be doing now), eating sweets twice a week (versus the everyday you may be doing now), drinking 5-8 oz glasses of water (versus the none that you are doing now) and cutting back on 1-2 carbs a day.
Goal setting needs to reflect what you've been doing and takes into consideration where you want to go step by step, realistically along the way until you get there.
Start with your long term goal: I want to lose 40lbs in 6 months. Now backtrack and come up a 6 month plan for how you are going to get there on a weekly and monthly basis. Write this down so you can look at it and see you progress. This builds self esteem and self confidence and helps provide you the motivation to continue. By writing it down you can also decide what needs to change. Goals aren't set in stone they are there as a guide and should be revisited often.
Remember no weight loss plan is perfect. If one was everyone would be using it. Life is not perfect and things change in our lives. We can never expect our results will come like clockwork. Of course I wouldn't look at it as a failure but more of a deviation. As we try and reach our goals things happen like getting sick, getting injured, vacations or even lack of motivation. So we will have set backs in our goals. It is not the end of the world. These set backs or failures that people like to call them can be overcome. Think of yourself as a child trying to ride a bike for the first time. No one ever got on a bike and just took off. Many times we probably fell off that bike but we learned how to get back up and soon knew how to ride it. Weight loss is no different. Sometimes we stray from our plan and see a set back but we learn from it and know what not to do next time. Keeping track of what you eat, how you workout and getting evaluated monthly will help you stay the course. Also don't forget your support system as well. Your family, friends, co-workers and fitness professionls will help you stay on course and keep you motivated. This is why Sharecare was created to help you along the way so you know what to do and how to do it.
We keep back-ups of files in case our computers crash. (And some of us wish we backed them up more often.) And that's good; contingency plans give you the mental assurance that you'll be able to adapt to unexpected crises. But the one area where we don't make back-up plans is in our diets. We eat broccoli, fish, and fruit for three days, then splurge on a double-fat burger with super-sized fries on the fourth. For so many of us, that's grounds for euthanizing the diet right away—putting us right back in touch with our three favorite food groups of chocolate, chips, and chocolate chips.
So follow this three-step contingency plan to help you cope with occasional mishaps and potential catastrophes. Exercise it the moment you feel like you're deviating from your waist-management plan:
Mental: Say this mantra 10 times: "At the next available moment, I will make an authorized YOU-turn." Let the mantra remind you that it's okay to stray occasionally, that you can take control of the situation and steer yourself back, and that the positive reinforcement and confidence that comes with overcoming challenges will give you the mental strength of a tank. Plus, the relaxing aspect of it will help influence your serotonin levels (a feel-good brain chemical)—in your favor. And it will help distract you—which is what you need when you're heading for the bon bons.
Physical: Do a relaxing pose. Not only will it help you re-focus, give you a few moments to take deep breaths, and remind you of your goals, but it will also work because it's sort of difficult to eat when you're doing an exercise move.
Nutritional: Keep a container of baby carrots or bunch of celery or a favorite apple type (yes, types matter to our individual taste choices) in your fridge (or any crisp vegetable of your choice). Carrots and apples are perfect anti-stress foods (and stress induces cravings) because one, they have just a tinge of sweetness to satisfy that craving and two, they give you something to crunch into at times when you really want to sink your teeth into your boss's neck. This will become your turn-to food—that is, the food you turn to when you feel angry, frustrated, mad, sad, or upset—as well as the one that will help you feel better about the nutritional mistakes you may have just made.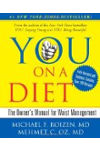 Continue Learning about Psychology of Weight Loss