Are you addicted, afflicted or just affected in a negative way by the foods that you serve? Could be a couple of the three, or even all three. No matter where you fall on the "food addict" line, know this: if the what, how and why of your eating is keeping you from the life you want - then something's out of balance.

If you have cravings and obsession for certain foods, then why do you keep going back to the buffet expecting to eat healthy this time? That sounds insane. Doing the same thing, again and again and again, and expecting a different result.

Addictive behavior might be classified as doing something in spite of the negative consequences and against previous decisions to abstain. "I can't stop," I've heard food addicts say about all manner of foods.

My invitation to you is to try my food + weight plan, JUST 10 LBS for thirty days and see how much better you'll feel. There's nothing better to motivate you than some amazing results. Get on the bus, Gus!


Unfortunately many people with weight problems use food as a drug, and many have food behaviors that can be properly classified as addictive behaviors - compulsive, self-destructive habits for which the addict has little control. You can't underestimate the potential potency of food as an addictive substance. Food stimulates powerful feelings of pleasure, feelings that are normal and healthy. However, if people begin to use wrong food choices or excesses of food to mask their pain and to escape from reality, they may end up struggling with their eating habits much like someone addicted to cocaine.
Addictions or self-destructive habits are learned behaviors that result in the experience of pleasures and relief of discomfort. Once an addiction is formed, it becomes a permanent part of the brain's structure. This is why, for instance, alcoholism is a treatable but not curable disease. Alcoholics who no longer drink properly refer to themselves as alcoholics in recovery, rather than ex-alcoholics even if they have been sober for decades. If the alcoholic begins to drink again, the old brain circuits come back to life very quickly, and they usually become compulsive drinkers soon after that. Likewise, people who have overcome obesity are really "recovering" obese people who have the potential to fall back into their old patterns again unless they carefully manage their eating behaviors.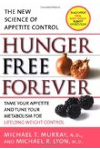 Continue Learning about Psychology of Weight Loss