Committing to a diet entails more than mysterious "willpower." Committing encompasses a set of identifiable skills you can develop and practice. Here are several ways to fortify your will:
Say it loud and proud. Declare your goal by saying it to yourself and other people: I am for change. And say it like you mean it. What an empowering feeling.
Use push and pull. Keep thinking of both the negative consequences of the problem (push) and the positive features of change (pull). Harness both energy sources.
Repeat your slogan. Create one or two short, emotive reminders that encapsulate your commitment. "I can do this," "For the kids and me," "Think of the future."
Internalize your model or mentor. Both spark your commitment. I channel Teddy Roosevelt's famous lines about commitment: "It is not the critic who counts; not the man who points out how the strong man stumbles, or where the doer of deeds could have done them better. The credit belongs to the man who is actually in the arena…"
Mix in some realistic doubt. This might strike you as counterintuitive, but respecting your enemy keeps you sensibly wary, makes you prepare even harder, and guards against overconfidence.
Narrow the choices. Research on willpower by psychologist Roy Baumeister shows we are easily depleted by endless choices. We have a finite store of mental energy for exerting self-control. Focus on your priorities rather than ruminating about all of the possibilities. Simplify the path, prioritize your goals, and decide which techniques you will use to achieve them.
Rest up. Your store of willpower is depleted when you direct your thoughts, control your feelings, and modify your behaviors. Let non-essential tasks slide for a while so your willpower is conserved for the work you do to change.
Remember it. If you wanted to remember an important date, you'd probably put it on your calendar, post reminders around your home, or record it on your smart phone. These are all ways in which you can fortify your will, too.
Propel the virtuous cycle. You may think that you must first feel motivated before acting. But research proves otherwise: start changing your behavior and your motivation improves. Success fuels motivation; motivation fuels success.
Take baby steps. Prime the pump prior to leaping into action by taking small steps. Sequential small steps add up quickly and success begets success.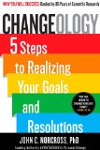 Continue Learning about Psychology of Weight Loss