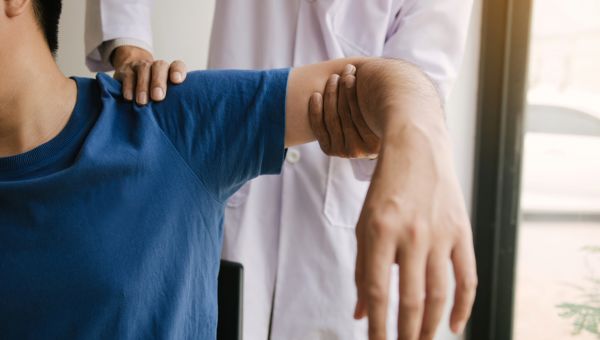 If you have psoriasis and start to notice joint symptoms such as pain, stiffness or swelling, it's time to make an appointment -- stat. It may be psoriatic arthritis, and waiting to get treatment could put you at risk of permanent joint damage.
A study in Ireland looked at 283 people with psoriatic arthritis to see how long it took them to get a diagnosis, and what effect that delay had on their condition. Among that group, 30 percent were diagnosed within six months of experiencing symptoms. Another 30 percent took more than two years to get help. The rest were in between.
What did this mean for the patients? Even a delay of six months made people more likely to suffer bone and joint damage, deformity and disability. Worse, once they did get treatment, the treatments didn't work as well for them. The study showed that people diagnosed after more than a year of symptoms were less than half as likely to ever achieve drug-free remission of their arthritis.
What to Watch Out For
Psoriatic arthritis hits up to 30 percent of people with psoriasis, the autoimmune disorder that causes patches of itchy, scaly and painful skin. In some cases, psoriatic arthritis may begin before any skin symptoms appear.
If you think you may have developed psoriatic arthritis or are at risk of developing it because of your psoriasis, watch out for pain, swelling and throbbing in your hands and feet, particularly the joints nearest the tips of your fingers and toes. Pain and stiffness in the spine or larger joints, tendinitis and fatigue (which may be worst in the morning) are other common signs.
When to See the Doctor
If joint pain has started, make an appointment with your primary care doctor as soon as possible. From there, he or she can discuss your symptoms and condition and then refer you to the appropriate specialist -- a rheumatologist -- to help treat your possible psoriatic arthritis.
Let your primary care doctor and the rheumatologist know how often you have pain, how long it lasts, where the pain, stiffness or swelling is and how intense the pain can be. These will help your doctor assess your symptoms correctly and make a proper diagnosis, which will lead to treatment and better outcome.
Medically reviewed in August 2019.