Symptoms of psoriasis differ, but commonly red, swollen skin is covered by plaques, which are grayish-silver scales. These outbreaks can happen anywhere on the body, although most they're usually found on the head, back, buttocks, arms, and knees. The areas affected by the outbreak may also be painful or itchy. It's not uncommon for dry skin to occur and become severe enough that the skin cracks and bleeds. Psoriasis can affect more than skin though. Nails may become ridged and thick while a type of arthritis (psoriatic arthritis) can occur after psoriasis causes the joints to swell.
The lesions of psoriasis are usually sharply bordered reddened rashes or plaques covered with overlapping silvery scales, which can be itchy and/or painful. Psoriasis usually affects the wrists, elbows, knees, buttocks, and ankles; and sites of repeated trauma. Nail involvement results in a characteristic "oil drop" stippling or a thimble-like appearance. Psoriasis can also affect the joints, particularly the last joint of the fingers and toes, producing psoriatic arthritis.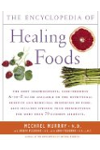 More About this Book
Encyclopedia of Healing Foods
From the bestselling authors of The Encyclopedia of Natural Medicine, the most comprehensive and practical guide available to the nutritional benefits and medicinal properties of virtually everything...
Psoriasis is an autoimmune reaction that causes well-defined red lesions with a silvery bit of scale on top. It tends to crop up on elbows, knees, scalp, and private parts, and can also spread to the fingernails and toenails, causing small pits in the nail.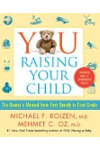 The most familiar symptoms of psoriasis are thick, dry, red patches of skin that flake off in silvery scales -- but psoriasis may begin as just small red bumps.

Roughly half of the people with psoriasis also have irregular nail growth that causes pitting, discoloration, or, in some cases, crumbling of the fingernails and toenails. A smaller number of people also experience arthritis symptoms (joints that are stiff in the morning and painful, swollen, or limited in motion for more than 2 weeks).
Continue Learning about Plaque Psoriasis