Psoriasis may be uncomfortable at times, but it is not a life-threatening condition. Most people diagnosed with psoriasis learn how to manage the condition using a treatment plan prescribed by their doctor. That, combined with an awareness of what triggers flare-ups, makes the disease manageable for the large majority of those affected. Perhaps the most damaging effect of psoriasis is the psychological toll it can take. Living with psoriasis is very embarrassing for some people, to the point where they begin to have other problems because of it. If you begin to feel depressed as a result of your condition, don't be afraid to seek out professional counsel or a support group in your area.


Continue Learning about Plaque Psoriasis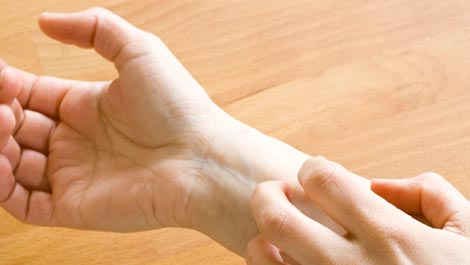 Plaque psoriasis is an incurable disease of the immune system. It varies by person but typically appears as lesions, inflammation, and redness on the scalp, torso, knees and elbows. Although researchers do not know what causes pso...
riasis, there are treatments to lessen the severity, such as topical steroid and non-steroid creams and ultraviolet-light therapy. Learn more from our experts about psoriasis.
More