People with psoriasis face higher risks of developing other chronic and serious health conditions, called "comorbid diseases" or "comorbidities." These conditions include heart disease, inflammatory bowel disease, and diabetes.
People with more severe cases of psoriasis have an increased incidence of psoriatic arthritis, cardiovascular disease, hypertension, diabetes, cancer, depression, obesity, and other immune-related conditions such as Crohn's disease.
Depression can hit people with psoriasis hard. One study estimates that about one-fourth (24%) of people living with psoriasis suffer from depression. The good news is that you do not have to feel sad or hopeless because there is treatment.
The seriousness of plaque psoriasis varies from person to person. For some, this skin disorder never progresses beyond simply being a nuisance as they may only have a few dry and itchy patches of skin. For others, it can cover large areas of the body, cause pain, and impact appearance. Disfigurement and disability can result from the most severe cases.
Continue Learning about Plaque Psoriasis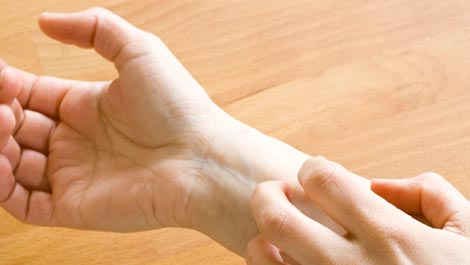 Plaque psoriasis is an incurable disease of the immune system. It varies by person but typically appears as lesions, inflammation, and redness on the scalp, torso, knees and elbows. Although researchers do not know what causes pso...
riasis, there are treatments to lessen the severity, such as topical steroid and non-steroid creams and ultraviolet-light therapy. Learn more from our experts about psoriasis.
More