Grains that contain gluten include:
Barley: Barley is best known as a malt base for beer or as an ingredient in soups and stews.
Bulgur: Bulgur is wheat that has been parboiled, dried and ground.
Couscous: Couscous has a healthy feel to it, but really it's just a pasta product made from refined flour. Whole-grain couscous is a healthier option, but it's still refined.
Kamut: Kamut is a type of wheat. It's an ancient grain, which means that it's been used for long periods throughout history without very much modification. It has more protein and a higher mineral content than most modern strains of wheat.
Wheat: The most abundant grain in our diet.
Spelt: Spelt is another ancient relative of wheat.
Rye: Rye is closely related to wheat and barley and is used for breads, beer, and whiskey.
Oats: Oats are a special case when it comes to gluten. They themselves don't contain gluten, but they are often processed in facilities that also process gluten-containing grains, so there is an issue of cross-contamination. Truly gluten-free oats will be advertised as such. If you're sensitive to gluten, oats are probably fine in moderation. But if you have a full-blown allergy or celiac disease, avoid them unless they are specifically labeled as gluten free.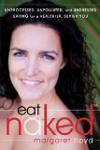 Gluten refers to specific proteins, collectively called "gluten" that are found in the grains, wheat, barley, and rye. When individuals with celiac disease consume gluten, it triggers an inflammatory response in their bodies that damages the lining of the small intestine and interferes with the digestion and absorption of the nutrients in food.

This leads to numerous vitamin, minerals, and other nutrient deficiencies, as well as their corresponding short-term health problems, such as depression, anemia, abdominal pain, irritability, nausea, weight loss, diarrhea, and fatigue -- to name a few. Over the long-term, complications such as osteoporosis, infertility, liver diseases, and intestinal cancers can occur.

Since there isn't any cure for celiac disease, the only treatment is a lifetime of adhering to a gluten-free diet. Unfortunately, even traces of gluten in the diet can cause problems. Gluten can also be added to foods, such as soup, cold cuts, seasoned frozen vegetables, and even products such as vitamins and lipstick.

Consequently, reading ingredients labels when shopping is mandatory to avoid even a morsel of gluten. If you most avoid gluten in your diet, you should work with a registered dietitian who is trained in helping you plan a healthy, gluten-free diet.

You can find a registered dietitian at: www.eatright.org. Continue Learning about Protein