To eat protein:
Save time and money during the week by buying lean protein such as chicken breasts in bulk and cooking a week's worth on Sunday night.
Try to have a little lean protein with each meal, as protein tends to be more satisfying than carbs or fats.
Pounding out your meat will help healthier portions go a longer way visually, and it's good stress relief.
Good sources of protein include a wide variety of lean meats. This would include chicken, lean cuts of beef, turkey, and fish. In addition to lean meat, eggs are great source of protein and healthy fats. If you are looking to reduce the amount of fat with your protein, you can opt for egg whites or an egg substitute product.

You can also find protein in cottage cheese and greek yogurt. Mix them with fruits such as grape and berries and you have a delicious, high protein snack. Finally, if you are looking for a quick and easy source of protein, you can get a number of protein powders made from different sources including milk (whey, casein), egg, and soy. You can blend them with fruit, ice, sorbet, yogurt, juice, or milk and make a refreshing smoothie.
There are many sources of protein foods from animal to plant based sources. Animal sources of protein foods will have cholesterol and varying fat content therefore choose animal proteins that are lean. Examples of leans cuts of beef and pork are flank, tenderloin, and round. Choose the white meat poultry without skin for the leanest cut. Fish, beans, lentils peas, and soy are lower fat sources of protein foods to add to your list.
Healthy protein options include:
Beans
Lentils
Tofu
Chicken
Turkey
Salmon
Tuna
Lean meat
Eggs
Non-fat Greek yogurt
Nuts/nut butters
Seeds
Protein, which is digested slowly, helps to keep you full longer. It's important to weight control. Eating enough lean protein is my tip for preventing overeating and hunger.
Avoid high saturated fat meat proteins such as deli meats, sausages and processed meats.
Choose lean protein, such as flank, sirloin and tenderloin steak, chicken or turkey breast or pork tenderloin. Fish is the leanest source of protein.
Buy extra lean ground beef.
Soy bacon and other soy meats contain fewer calories and less saturated fat than their meaty counterparts.
Add canned beans or legumes to your list. Rinse them before eating to eliminate excess salt. Combining beans and a grain such as rice or pasta provides a complete protein meal.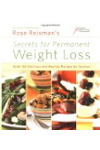 Here are the best healthy protein options:
organic egg whites
soy: edamame, tofu, tempeh
unsalted nuts: all are good
beans/legumes
low-fat and nonfat dairy foods like fat-free milk and yogurt
fish.
Buy organic whenever possible.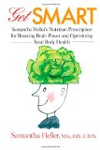 Continue Learning about Protein