There's a popular (mis)belief that the human body can't absorb more than 30 grams of protein per meal. The science refutes this.
Researchers in France have found that eating protein all at once can be just as well absorbed as spreading it out over your day. A group of 26-year-old women were given either 80% of their protein for the day at one meal or spread over multiple meals. After two weeks, there was no difference between the subject and control groups in terms of nitrogen balance, whole-body protein turnover, whole-body protein synthesis, or protein breakdown.
In both subjects and controls, the amount of protein given was 1.7 grams of protein per kilogram of fat-free mass per day. This means that, for a 26-year-old, 125-pound woman, eating 77 g of protein in one meal had the same effects as spreading it out.
The experiment was then repeated in older subjects, with whom, it turns out, eating protein all at once can actually lead to better protein retention. Giving elderly women 80% of their protein for the day at one meal over a period of two weeks led to almost 20% more synthesis and retention of protein compared to dividing it into smaller doses.
So it appears that daily total protein is more important than per-meal protein.
A good rule of thumb for daily intake, and a safe range based on the literature, is 0.8–2.5 grams of protein per kilogram of bodyweight. For muscular gain, I suggest at least 1.25 grams per pound of current lean bodyweight, which means you subtract your bodyfat first. Here are a few examples:
100 lbs of lean mass = 125 grams of protein
110 lbs = 137.5 g
120 lbs = 150 g
130 lbs = 162.5 g
140 lbs = 175 g
150 lbs = 187.5 g
160 lbs = 200 g
170 lbs = 212.5 g
180 lbs = 225 g
190 lbs = 237.5 g
200 lbs = 250 g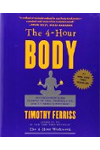 Continue Learning about Protein
We hardly ever eat straight protein, but get it from foods like meats, fish, and soy, along with fats and carbohydrates in a protein package. Almost all reasonable diets provide enough protein for your body to break down into the ...
building blocks knows as amino acids. Recent interest in protein has been created by studies showing that diets high in protein and low in carbohydrates are at least as effective as low fat higher carbohydrate diets. Severe lack of protein can cause malnutrition diseases, but there is little evidence that high levels of protein do anything harmful.
More