In my opinion, the only way you will know if this is really a problem for you is to eliminate all gluten for a short period of time (2 to 4 weeks) and see how you feel. Get rid of the following foods: gluten (barley, rye, oats, spelt, kamut, wheat, triticale), as well as often surprising and hidden sources of gluten (soup mixes, salad dressings, sauces, as well as lipstick, certain vitamins, medications, stamps and envelopes you have to lick, and even Play-Doh). For this test to work you MUST eliminate 100 percent of the gluten from your diet -- no exceptions, no hidden gluten, and not a single crumb of bread. Then eat it again and see what happens. If you feel bad at all, you need to stay off gluten permanently.
Many people don't know they're sensitive to gluten, so their symptoms of intolerance or allergy are not recognized as such. For example, do you ever experience headaches, fatigue, foggy thinking, irritability, or digestive distress after eating, such as bloating, gas, cramps, or unexplained diarrhea? Did you know that these are all symptoms of gluten intolerance? Many people just live with these symptoms. In many ways, they are so prevalent in our society that we have come to normalize them. I have seen many clients, even those who aren't formally diagnosed with gluten intolerance, thrive and experience significant health improvements when they eliminate gluten from their diet.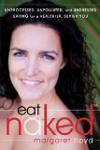 Unfortunately, there's no blood test for gluten sensitivity, but trying a gluten-free diet will likely tell you all you need to know. In this video, Dr. Oz Show guest Dr. Neal Barnard explains how to find out whether you're sensitive to gluten.
Continue Learning about Protein