Protein is a multi-tasking nutrient and serves the following functions:
Structural proteins: just like the scaffold on a new building, some proteins serve as the structure upon which teeth, bones and skin are built. They also are an integral part of your organs and muscles.
Fluid balance: proteins help maintain the body's fluid balance.
Antibodies: antibodies are large proteins that fight invasions of foreign substances like bacteria and viruses.
Hormones: hormones act as messengers in the body and many are made up of amino acids.
Transport proteins: some proteins act like taxis carrying vitamins and other substances in the blood from place to place.
Enzymes: proteins work to speed up certain chemical reactions in the body.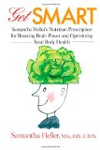 The following seven points related to the intake of protein for healthy, exercising individuals constitute the position stand of the Society. They have been approved by the Research Committee of the Society.
Vast research supports the contention that individuals engaged in regular exercise training require more dietary protein than sedentary individuals.
Protein intakes of 1.4 - 2.0 g/kg/day for physically active individuals is not only safe, but may improve the training adaptations to exercise training.
When part of a balanced, nutrient-dense diet, protein intakes at this level are not detrimental to kidney function or bone metabolism in healthy, active persons.
While it is possible for physically active individuals to obtain their daily protein requirements through a varied, regular diet, supplemental protein in various forms are a practical way of ensuring adequate and quality protein intake for athletes.
Different types and quality of protein can affect amino acid bioavailability following protein supplementation. The superiority of one protein type over another in terms of optimizing recovery and/or training adaptations remains to be convincingly demonstrated.
Appropriately timed protein intake is an important component of an overall exercise training program, essential for proper recovery, immune function, and the growth and maintenance of lean body mass.
Under certain circumstances, specific amino acid supplements, such as branched-chain amino acids (BCAA's), may improve exercise performance and recovery from exercise.
Continue Learning about Protein Body Impact