High protein, low-carbohydrate diets have been linked to kidney disease and gout. Try a modified high protein, low-carbohydrate diet with nutrient dense foods including vegetables, healthy fats such as olive oil, proteins including lean meat, nuts, legumes, beans, along with moderate portions of carbohydrates: whole grains, fruits, soy or dairy. Reduce saturated fat, sodium, refined white bread products and simple carbohydrates with added sugar in processed foods, desserts, and sweetened beverages.
A high-protein, low-carbohydrate diet will usually promote weight loss without calorie restriction. However, many people take the "I can eat as much protein and fat as I want" message to mean: "I can eat nothing but bacon and steak and be healthy." Every diet needs to include lots of fruits and vegetables to be healthy. In fact, many people who benefit from these high protein diets might feel just as good by simply eliminating the refined and processed foods without cutting all carbohydrates. Beware of the aggressive marketing of certain brands of nutrition bars, cookies and mixes that claim to be healthy for these high-protein diets. The majority of these products contain synthetic nutrients, hydrogenated oils, and artificial flavoring, coloring, and sweeteners.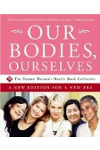 High protein diets are good for weight loss. For long term health maintenance, you need to add plenty of fresh vegetables and some whole grains. If you eat only protein you are missing out on some essential nutrients. Also there are some studies showing too much protein is hard on your kidneys and can lead to bone loss. An average woman only needs about 6-8 ounces of protein a day for tissue repair and growth. Think of vegetarian sources of protein like beans and seeds and nuts.
Continue Learning about Protein Body Impact