One of the best sources of protein for weight loss is legumes as they are rich not only in protein but also insoluble fiber, thereby increasing satiety as well as exerting a number of other beneficial effects. Learning to cook with a variety of beans, lentils, split peas, and legume products such as tofu can be one of the most valuable skills that you can learn. When you really become familiar with the hundreds of ways you can use these inexpensive and healthy foods, you will have discovered one of the best ways to fall in love with the high-satiety way of life. Buying these ingredients in bulk, cooking them in batches with a pressure cooker or slowly on the stove top will allow you to freeze several single-recipe portions that can then be taken out to prepare quick and easy meals.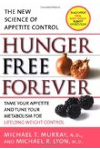 Eating lean protein can be a key element in a weight-loss diet. Not only is protein lower in calories than fat, protein-rich foods also help you feel full. Here's a guide to the best lean protein choices for weight loss:
Beef: Opt for round steaks and roasts, top loin, top sirloin and chuck shoulder. When choosing hamburger meat, look for extra lean (at least 90% lean).
Pork: Go for pork loin, tenderloin, center loin and ham.
Poultry: Boneless chicken breasts and turkey cutlets are particularly lean; always remove the skin from poultry.
Fish: White fish tend to be leanest, but keep in mind that fattier fish contain heart-healthy omega 3 fats. Just make sure you minimize the fat you add in cooking: Broil rather than fry, for example.
Vegetarian protein sources: Choose beans, peas and soy products such as tofu.
Continue Learning about Protein and Weight Loss