Foods containing lycopene are good for your prostate.

Watch my video to find out which food is best to eat to maintain prostate health.
Research shows that broccoli and tomatoes -- two vegetables known for their cancer-fighting properties -- are more effective against prostate cancer if they're eaten together as part of a daily diet than if they're eaten alone.

The avocado is known as the testicle plant -- not just because it's shaped like the lovely sperm holders, but because it grows in pairs, and one side hangs lower than the other. The other reason why it could be named after the sacred scrotum: The healthy fat in avocado has also been shown to decrease BPH. The major benefit: smaller prostate size, less BPH, fewer nighttime awakenings for urinating.

Saw palmetto has the same fat as avocados and should decrease prostate growth as well.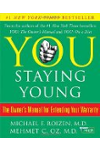 There is no specific diet one must follow for prostate health, but there are some general recommendations that have been shown to improve health of the prostate. For example, a diet low in animal fats, such as those found in red meats, is believed to be beneficial in the prevention of prostate cancer. There have been studies showing that diets high in vegetables may also be beneficial, but at this time this is controversial. It appears as though soy and lycopene (found in tomatoes) may also have significant benefits when attempting to eat a "prostate-healthy" diet. Coffee has been shown to help prevent prostate cancer as well, including decaffeinated coffee. It is recommended that men avoid large amounts of multivitamins as some of their components, in large quantities, may have a relationship with increased risk of prostate cancer.
In general, the best diet for prostate health is one that promotes overall health. Eat plenty of fruits and vegetables, legumes, whole grains, and fish, and less saturated fat. Other helpful dietary habits include eating:
fewer spicy and acidic foods, such as salsa and chili
less refined sugar (eating less refined sugar may help the body's healing ability)
more soy-based foods, such as tofu, miso soup, soy milk, soy beans, and vegetarian burgers (soy-based foods, which are thought to be particularly valuable for hormone-dependent conditions such as benign prostatic hyperplasia (BPH) and prostate and breast cancers, provide phytoestrogens that help keep hormones balanced. Soy protein also may be heart healthy)
fewer fried foods, high-fat salad dressings and sauces, and red meats (saturated fats seem to irritate the prostate and may lead to higher sex-hormone levels)
more zinc-rich foods, such as liver, shellfish, oysters, soy, pumpkin seeds, nuts, wheat germ, bran, milk, eggs, chicken, lentils, and peas (the prostate apparently needs zinc to function properly, although the exact mechanism is unknown)
foods with fiber, such as high-fiber cereals and grains, fruits, and vegetables (fiber helps improve regularity by decreasing pressure on the prostate from the lower bowel area, and helps prevent colorectal cancer)
Continue Learning about Prostate