Despite many studies on the subject, there is currently no definitive proof that frequency of sexual activity reduces risk of prostate cancer. Studies have shown a slight reduction in risk, but not enough to be significant or conclusive. Sexual frequency certainly doesn't have the same impact on prostate cancer risk factors as age or genetic history, for example.
In one of the largest studies in the world ever completed considering ejaculations and prostate cancer, men who had the highest average number of ejaculations (ejaculation frequency) per month experienced the largest reduction in the risk of prostate cancer. In fact, men who reported that they had 21 or more ejaculations per month actually had the largest reductions in the occurrence of prostate cancer (21 per month! Perhaps lying reduces the risk of prostate cancer?). Look, 21 or more ejaculations would just make me sleepy and dehydrated!
A positive note for those men who want to have more ejaculations to reduce their risk of prostate cancer (and their partners, actually): self-induced and nocturnal ejaculations (wet dreams) are usually counted in the monthly ejaculation total. Any means to better health, I suppose!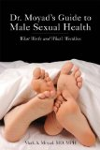 The number of sexual partners you have may increase your risk of prostate cancer because it increases your potential exposure to infections. The number of ejaculations you have, however, does not.
Prostate cancer is at the stage where cervical cancer was some 20 years ago. We knew then that cervical cancer was correlated with the number of sexual partners a women had, and now we know it is caused by a virus (and can be reduced substantially by a vaccine). We may eventually discover that there's a virus associated with prostate cancer as well.
Conversely (and to boost survival of the species, we think), mutually monogamous sex three times a week is reported to be associated with a 50 percent reduced risk of prostate cancer. (This information is taken from You: Staying Young: The Owner's Manual for Extending Your Warranty by Michael F. Roizen, MD, and Mehmet C. Oz, MD.)
In this video, Dr. Oz reveals more about how frequent sex can decrease a man's chance of prostate cancer.
Continue Learning about Prostate Cancer