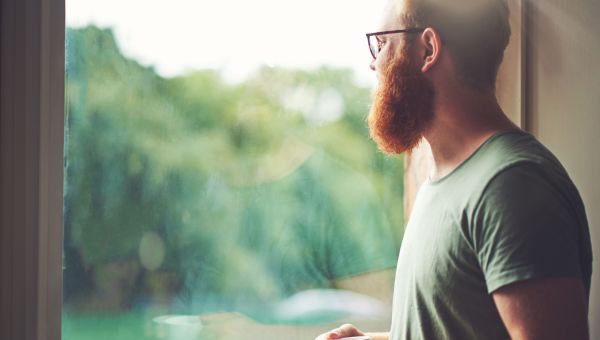 Which is best for prostate health: supplements or food?
Prostate cancer is the most common cancer among men and the second leading cause of cancer death among men in the U.S., so it's understandable that guys want to do all they can to avoid it. For years, antioxidant-rich vitamin E supplements were believed to help prevent prostate cancer, among other conditions. Now results of a long-term study raise doubts about the benefit of vitamin E supplements.
Updated data from the Selenium and Vitamin E Cancer Prevention Trial—the largest-ever prostate cancer prevention trial, started in 2001—suggests that vitamin E supplements may actually increase your prostate cancer risk. The initial findings, released in 2008, suggested that vitamin E supplements didn't prevent prostate cancer (researchers believed the small increase in cases was due to chance). Updated study data released last year, however, shows that after seven years (5½ years on supplements and 1½ years off), prostate cancer cases shot up significantly.
"Toss your vitamin E [supplements]," say Mehmet C. Oz, MD, and Michael F. Roizen, MD. "The study found that taking 400 IU of E daily raises men's risk of prostate cancer by 17%. Why isn't clear. We don't recommend taking capsules of vitamin E anyway. We get some vitamin E in our multivitamin (30 IU is common) and some from food, but food's not the worry. It's hard to consume too much vitamin E unless you eat nothing but almonds, sunflower seeds, and spinach."
The bottom line? Skip vitamin E supplements. Age is among the strongest prostate cancer risk factors, and no supplements can reverse that. In fact, 80% of diagnosed prostate cancer cases occur in men ages 65 and older.
Whatever your age, maintain your best health by exercising regularly, managing stress (meditating for 10 minutes a day helps), and eating a healthy diet. What belongs in your diet? You know the drill: lots of fruits, veggies, and whole grains, and little or no added sugars or syrups. Also avoid trans fats and saturated fats, such as those from red meat, poultry skin, any dairy that isn't fat-free.
Medically reviewed in December 2018.