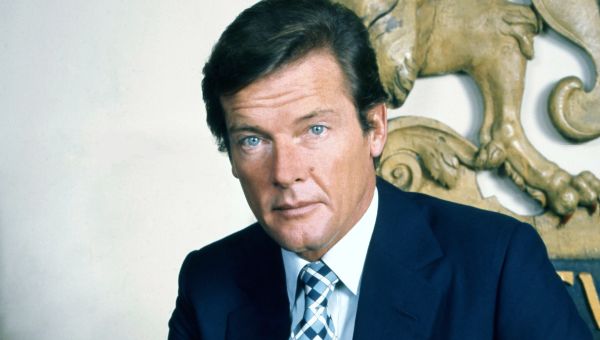 Moore died after "a short, but brave battle" with cancer.
Sir Roger Moore, star of seven James Bond films, including Live and Let Die, The Spy Who Loved Me and A View to Kill, has died at age 89 in Switzerland. His family confirmed his death in a Twitter post, saying he died after "a short, but brave battle with cancer." They continued, "With the heaviest of hearts, we must share the awful news that our father, Sir Roger Moore, passed away today. We are all devastated."
Although it's still unknown what type of cancer Moore died from, this wasn't his first bout with the condition. In 1993, Moore was diagnosed with prostate cancer, one of the most common cancers in men. Prostate cancer occurs when cells in the prostate, a walnut-shaped gland that produces the fluid that nourishes and transports sperm, begin to grow uncontrollably and form a growth or tumor. Moore had undergone surgery to remove the prostate gland and some of its surrounding tissues called radical prostatectomy.
In addition to his famous Bond roles, Moore is best known for his TV series The Saint, The Persuaders and The Alaskans. He was also a humanitarian, working closely with UNICEF, after being introduced to the organization by actress Audrey Hepburn. After supporting UNICEF missions around the world, Moore was appointed a goodwill ambassador for the organization in 1991.
Moore is survived by his wife, Kristina, and his three children, Deborah, Geoffrey and Christian. The family will have a private funeral ceremony in Monaco.