Treatments for prostate cancer include surgery, radiation therapy and chemotherapy. One type of surgery, employed in an attempt to cure the disease, is a radical prostatectomy, which involves the removal of the entire prostate, and some surrounding tissues. This major operation can cause permanent incontinence, and frequently results in irreversible impotence, or erectile dysfunction.
A transurethral resection of the prostate, on the other hand, is used to relieve common symptoms of prostate cancer, but it can also cause retrograde ejaculation. This is when your semen swims in the opposite direction it's supposed to, landing in your bladder instead of in her vagina.
Radiation therapy, meanwhile, can cause impotence.
In advanced cases of prostate cancer, you could also try hormonal or other drug therapies. Unfortunately, hormonal therapies almost always result in impotence, and can also lower your sex drive. You may also experience symptoms more commonly associated with menopause, such as hot flashes. And while we often joke that men should experience the agita that all women are forced to live with (menstruation, childbirth, and menopause), in reality, we wouldn't wish it upon our worst male enemy.
Orchiectomies (the removal of one or both testicles) are also sometimes employed in advanced cases of prostate cancer, but this form of surgical castration is—to put it mildly—an unattractive prospect for most men.
In the end, all of these treatments can cause depression, and low self-esteem and body image. These, in turn, can cause a general lack of interest in sexual activities.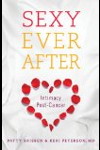 More About this Book
Sexy Ever After: Intimacy Post-Cancer
Recent studies show that 40-100 percent of men and women who have been treated for cancer have experienced some level of sexual dysfunction. Sexy Ever After: Intimacy Post-Cancer will help you reinvigorate your sex life after a cancer diagnosis and/or treatment by helping you redefine sex. Finally, the millions of men and women have been searching for answers and information about their post-cancer love lives (as well as their partners) have a resource. "Sexy Ever After: Intimacy Post-Cancer" will help you reinvigorate your sex life after a cancer diagnosis and/or treatment by helping you redefine sex. ABOUT THE AUTHORS:Patty Brisben is the CEO and founder of Pure Romance™, the nation's fastest-growing in-home direct sales company specializing in relationship enhancement products, intimacy education, and sexual health awareness. With over twenty-five years of experience working with women, she now leads tens of thousands of consultants who are touching the lives of women and couples nationwide. Through Pure Romance's Sexual Health Education Department, Patty assists women in recapturing their sensual and sexual selves following cancer diagnosis and treatment. In 2006 Patty created the Patty Brisben Foundation for Women's Sexual Health, which serves to strengthen, support, and enhance health services provided for women through education, research, and community outreach. Her notable work has put her in the national spotlight, with appearances on "The View" and CNN amongst others and profiles in leading business publications, including Forbes and Entrepreneur.Dr. Keri Peterson obtained her bachelor degree from Cornell University and received her medical degree from Mount Sinai School of Medicine. She completed post-graduate training in Internal Medicine at Mount Sinai Medical Center in New York City and is board certified in Internal Medicine. Dr. Peterson has been in private practice with a prominent medical group on the Upper East Side of Manhattan since 1999. She holds appointments at Lenox Hill Hospital and Mount Sinai Medical Center. She is a member of the American College of Physicians and the American Medical Association. With a demonstrated commitment to the advancement of medicine, Dr. Peterson has several publications in leading medical and scientific journals and has presented at distinguished medical symposiums. Dr. Peterson is a medical contributor and columnist for Women's Health Magazine and also appears frequently on the TODAY Show amongst others.
The chance of becoming at least partially impotent after prostate cancer treatment is real—there's approximately a 20 to 85 percent chance with surgery and 40 to 67 percent chance with radiation. But there are treatments that can restore some degree of potency. Would you be willing to accept this? If so, screening and treatment may be your choice. If not, you may want to avoid screening.
Treatments for prostate cancer, such as surgery, chemotherapy, and radiation, are just as devastating as all cancer treatments are, but they also have an added side effect. Almost all the therapies are associated with a significant loss of sexual function in more than 50 percent of the cases.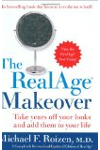 Men with prostate cancer who undergo prostate surgery may find their erectile function impaired immediately after surgery, but some men gradually regain some functioning as damaged nerves heal. Those who have radiation therapy often lose erectile function gradually, usually over one to two years.
A study of 1,156 men in The Journal of the National Cancer Institute reported that two years after surgery, 80 percent of men who underwent radical prostatectomy could not maintain an erection sufficient to have intercourse.
A follow-up study reported that five years after diagnosis, erectile dysfunction (ED) was more common in men who underwent surgery (79 percent) compared with those who had external beam radiation (63 percent). However, overall sexual function was about the same in both groups, possibly because of the gradual decline in sexual function in men who underwent external beam radiation.
Current treatments for prostate cancer can be associated with reduced sexual performance. Treatments include:
Surgery with radical prostatectomy (removal of the entire prostate gland)
Radiation therapy by external beam and/or seed implant (brachytherapy)
Cryosurgery (freezing prostate cancer tissue)
Hormone therapy (to decrease androgens, e.g., testosterone)
Reduced sexual performance can present as:
Erectile dysfunction (damage to arteries and/or nerves responsible for erections)
Decrease in libido (sexual drive)
Continue Learning about Prostate Cancer Treatment