In the mid-1980s, lip augmentations were virtually never performed. Then, sometime around the early 1990s, large lips became desirable. Goldie Hawn's hilarious lip augmentation in the 1996 movie The First Wives Club actually increased my lip enlargement business. It is hard to know just how many of these operations are performed annually. The popularity of lip augmentation certainly has increased over the last decade.

Foreign materials do not belong in the lip. Silicone or Gore-Tex do not do well there. The newer filling materials Artecoll and Radiesse can cause hard nodules in the lips.

Surgical procedures to alter the shape of the lips are not popular. They leave scars and are really not totally successful.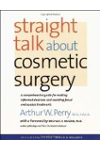 Lip augmentation is a popular cosmetic procedure that has been in vogue for decades. Non-invasive surgical techniques including fat grafting, use of hyaluronic acids (Restylane) and collagen are safe and reproducible. The use of prosthetic materials such as silicone and Gore-Tex graft should be avoided at all costs. In the last 5 years, collagen (Zyderm and Zyplast) has been primarily replaced with either autologous fat grafting or the use of hyaluronic acids. Restylane is normally redone every 6-12 months.
Continue Learning about Professional Beauty Treatments