Lip augmentations are safe. Infections and bleeding are rare. While portions of the lips can be destroyed when errant injections clog arteries, this outcome is rare. Loss of sensation occurs in lip augmentations, although it should be temporary, as these nerves grow back readily. The final cosmetic result is largely dependent on the artistic skill of the surgeon.

As in most cosmetic surgical procedures, choose your surgeon wisely and ask to see photographs of prior patients. If too much Restylane is injected in one area, pressure can disperse it. With fat grafting, pressure will only work during the first three weeks; after that it must be surgically removed. Fat will go away unpredictably after injection of steroids. If asymmetry occurs with a dermal-fat graft, either some can be removed, or additional fat can be added with a fat graft.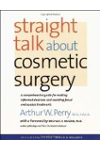 Lip augmentation involves increasing the size of the lips. This can be done with temporary fillers such as Juvederm, Restylane, Perlane or other hyaluronic acid fillers. The worst that typically happens is swelling, bruising or unevenness. These problems are less frequent with highly experienced injectors.
Patients who repeatedly get temporary injections find that they seek more permanent methods. This avoids the fluctuations in the level of lip filler present.
Here is where the trouble can occur. The worst problems come with semipermanent or permanent fillers such as ArteFill or silicone. These substances can cause permanent swelling and inflammatory condition that requires surgery or surgeries to repair.
Fat injection and fat-fascias grafts are another approach to lip augmentation. These have a high satisfaction rate if they are conservatively done by very experienced surgeons. Patients should be very careful before having anything permanent done as surgeries are often not reversible if the result is bad, ie if the vermillion border is blunted.
Continue Learning about Professional Beauty Treatments