Both partners should have prenatal blood tests, including those for HIV/AIDS, hepatitis B and C, a rapid plasma reagin (RPR) test for syphilis, rubella titer (German measles immunity), and a blood type evaluation. Women should be immunized against rubella at least one month before they start trying to have a family.

Talk to your physician about cystic fibrosis screenings; detection of this defective gene is now available to all couples.
The contents of this website are for informational purposes only and are not intended to be a substitute for professional medical advice, diagnosis, or treatment. Nor does the contents of this website constitute the establishment of a physician patient or therapeutic relationship. Always seek the advice of your physician or other qualified health provider with any questions you may have regarding a medical condition.
If you have not previously had these tests, a hematocrit to check for anemia, a rubella titer to check for immunity to rubella, and other blood tests can be performed. A thorough family history and blood tests for genetic diseases (Cystic Fibrosis, Tay-Sachs, etc.) may be indicated.
Continue Learning about Prior To Conception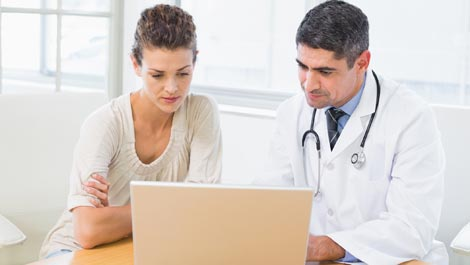 Before planning to have a baby, visit your doctor to check for risk factors that may cause complications with our pregnancy. Prenatal vitamins should be taken before you start trying to get pregnant so that your body is ready to s...
upport another life. Some medical and dental procedures cannot be done while pregnant so you can discuss with your doctor what steps need to be taken to address those issues before becoming pregnant.
More