Here's how you can prevent sexually transmitted diseases:
know your sexual partners well, and limit this number
don't have sex with people who have multiple partners
never have sex without using a condom and spermicide, regardless of the need for contraception
refrain from sex with people who are being treated for STDs
avoid sexual contact with anyone who has visible lesions on the genitalia
refrain from sexual activity, if you are infected with an STD, until treatment has ended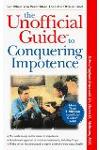 More About this Book
Unofficial Guide to Impotence
The Unofficial Guide to Conquering Impotence delivers the inside scoop on impotence: the truth about Viagra, what treatments really work, and how lifestyle changes can aid in conquering...
The only sure way to prevent sexually transmitted diseases (STDs) is to not have sexual intercourse or other sexual contact. But the next best choice is to follow these safer sex guidelines:
Engage in sexual intercourse only with one partner who has been tested and who is having sex only with you.
Use a latex or polyurethane condom or a female condom every time you have sex.
For oral sex, use a latex or polyurethane male condom or a female condom.
For anal sex, use a latex or polyurethane male condom.
Preventing STDs starts before your first sexual encounter. Getting vaccinated against things like hepatitis and human papilloma virus should be one of your first considerations. Next picking a partner wisely. Someone who has a history of multiple partners is certainly far riskier than someone who has had no previous partner. Asking a potential partner if they have ever had a sexually transmitted disease or any STD testing is an appropriate question before having intercourse. Some partners will agree to have mutual STD screening before beginning a new relationship. I tell my patients if they are going to proceed to consider checking their partner out visually before intercourse. I encourage them to look for sores, warts, drippy discharge or anything that looks unsafe. I also encourage them to use a barrier like condoms, dental dams or whatever is needed to prevent the sometimes less obvious herpes or HPV viruses.
One monogamous partner free from disease, condoms and barriers avoiding cuts and blood and body fluid exchanges still remains the safest way to prevent STDs.
The best way to prevent sexually transmitted diseases (STDs) is to avoid sexual contact with others. Mutually monogamous relationships with uninfected partners, correct and consistent use of male condoms, and delaying sexual relations as long as possible all reduce the risk of infections. Anyone who is sexually active should have regular checkups for STDs even in the absence of symptoms.
Continue Learning about Prevention Of STDs