Can diet help prevent Parkinson's disease?
Studies show that a diet rich in food chemicals known as flavonoids may lower the risk of developing Parkinson's disease. To learn what foods are rich in flavonoids, watch this video featuring Dr. Robin Miller.
Continue Learning about Preventing Parkinson's Disease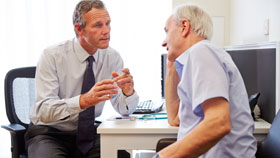 Scientists know that Parkinson's disease is a result of a dopamine shortage in the brain, but they don't know what causes the shortage. Without knowing the cause of Parkinson's, it is difficult to know how to prevent it. Environme...
ntal factors like pesticide levels may increase risk for the disease.
More