Tablet-splitting is common and is done for a number of reasons: to increase dose flexibility, to make tablets easier to swallow and to save money for patients. However, split tablets are often unequal sizes, which could have serious clinical consequences with drugs that have a narrow margin between therapeutic and toxic doses.

In a study in the "Journal of Advanced Nursing" eight different tablets were split into 3,600 separate quarters or halves using a splitting device, scissors and a kitchen knife. The tablets were different shapes and sizes, three were unscored, three had one score line and the others had two. The drugs were prescribed for a range of health conditions, including Parkinson's disease, congestive heart failure, thrombosis and arthritis. Nearly a third of the split fragments deviated from recommended dosages by 15% or more. If you need to split tablets -- for example, if the prescribed dose isn't available or there's no alternative formulation, such as a liquid -- a splitting device remains the most accurate method.
Be sure to discuss the specifics of pill splitting with your doctor. Sometimes, your doctor might prescribe a dosage that is smaller than what is commercially available and instruct you to split pills in half. Or, to save you money, your doctor might prescribe a higher dosage than you need and recommend that you split the pills. You might be tempted to split pills if they are too large to swallow easily—do not split or crush up hard-to-swallow pills without first checking with your physician.

Some pills are enteric coated (to bypass your stomach and be absorbed by your intestines) or time released and should never be split. If you split pills, up to 20 percent of the pill's mass may be lost as dust and fragments (even if you use a pill-splitter); be sure to ask your doctor if the effectiveness of your medicine would be diminished by splitting.

If you do split pills, split them one at a time, as you need them; the rough edges of split pills will erode and lose even more of the medication if they are put back in the bottle.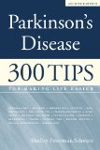 Continue Learning about Prescription Drug Adherence