Medicines can do a lot for your health. They can cure sickness or help you stay well. They can help you feel better. But if you don't take them correctly, medicines can be harmful. To stay safe and get the most good from your medicine, follow these tips:
Tell the doctor about all of the medicines or other things you take. Some things are harmful if taken together. So tell your doctor if you take any of these things:
Prescription medicines, like antibiotics
Medicines you buy at the store, like aspirin or cough medicine
Vitamins or minerals
Herbs or diet supplements
Ask and understand these things about each medicine:
What is it for?
What does it look like?
How much do I take, and when do I take it?
How long do I take this medicine?
Do I take it with food or with no food?
What are the side effects?
Is there anything I can't do when I'm taking this medicine?
What should I do if I forget to take it?
Don't stop taking a medicine without talking to the doctor first. Some people stop because they feel better and don't think they need it anymore. Others stop because they don't feel better or don't want to pay for refills. But stopping can be dangerous. Some medicines are vital for your health. Others must be stopped gradually to avoid problems. Always ask a doctor first.

Order refill medicine early. If you take a medicine every day, get your refill 1 to 2 weeks before you need it. You don't want to run out.

Use a reminder. Set an alarm to alert you when it's time to take your medicine. Or, take your medicine when you do other everyday things, like brush your teeth or eat breakfast.

Use a pillbox to organize your medicines.

Keep a list of all your medicines. Keep it with you at home and wherever you go. A chart can help you keep track of:
What your medicine is for
What it looks like
Whether you should take it with food or not
When to take it
There are so many opportunities to not take medication -- from forgetting, to running out, to not having it with you at the proper time. These barriers all can be overcome by arranging your world for success. Here are some strategies that can help you arrange your environment to increase the chances of taking your medication at the right time and in the right amount.
Take medication with daily activities, such as eating breakfast or brushing your teeth.
Use a pillbox with separate compartments for each day. They are inexpensive and can be purchased at most pharmacies.
Put reminders everywhere: on the fridge, in the bathroom, on your nightstand, at work. The more reminders the better.
Plan ahead for travel by filling a separate pill box.
Throw away medications that are not currently prescribed to you.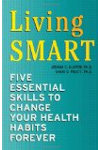 Continue Learning about Prescription Drug Adherence