Did you know that 32 million Americans take three or more medications daily? It's estimated that 59 percent of them take their medication improperly. Whether it's taking too much, not enough, not completing a prescription, or not refilling a prescription, medication noncompliance has significant effects on health. Tens of thousands of deaths, numerous hospitalizations, and delayed recovery from illnesses occur each year because people don't take their medications properly.
Here are some statistics from the National Pharmaceutical Council, the American Hospital Association, and the American Heart Association:
Medication noncompliance results in more than 125,000 deaths a year -- twice as many people as are killed in motor vehicle accidents.
People who regularly miss medication doses visit the doctor three times as much as those who take their medication as prescribed.
Ten percent of all hospital admissions are the result of not taking prescription medications as prescribed.
The average hospital stay due to medication noncompliance is 4.2 days.
Twenty-three percent of all nursing home admissions are due to failure to take medications correctly.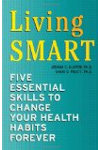 Continue Learning about Prescription Drug Adherence