There are several ways to create a medication diary, or log, to monitor your progress in taking medication properly. A wall calendar or a monitoring chart will work just fine. Each day, simply write down the name of the medication, the time you took it, and the amount you took. Put the calendar or chart somewhere near the medication, such as in the bathroom.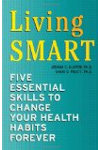 Keep track of medication times by using one of the following methods:
Purchase a digital sports watch with a countdown repeat timer; this works well if you need to take medication at a regular interval, such as every 4 hours. With this feature, the watch beeps after 4 hours, then automatically starts counting down to the next 4-hour interval. They come in both men's and women's styles, with metal or nylon bands. If you don't want to be disturbed by the watch beeping in the middle of the night, take it off and leave it in another room.
Purchase a "double-alarm" alarm clock. Because morning pills and evening pills are the easiest to re- member, set the alarm to go off, for example, at 12:00 P.M. and 4:00 P.M. After the alarm rings at 4:00 P.M., press the reset button and the alarm will automatically sound the next day at 12:00 P.M.
Program your cell-phone alarm. Most cell phones allow you to set several alarms for daily or intermit- tent reminders; they also may have a quick alarm that will ring in a set period of time (such as every 4 hours). Use one or a combination of these alarms to remind you of your medication schedule.
An electronic timer reminds you when to take your medication. The MedGlider System has three alarm types (beeping alarm, voice alarm, or visual alarm) that can each be programmed to alert you up to three times at 1-minute intervals and for four dose settings. The LCD screen is large, clear, and easy to read, displaying the current time, the number of daily doses selected, a missed pill alert, and an alarm mode. It has large buttons and separate hour and minute but- tons for easy programming. The MedGlider timer, which requires two AAA batteries (not included), may be attached to a four-compartment pillbox and is small enough to conceal in a coat pocket or purse.
A vibrating locket discreetly reminds you to take medication. The Chronostone Personal Timer is a convenient and attractive alternative for aiding women in taking medication on time. Set the alarm, and the locket silently vibrates at the same time each day, with a "second chance alarm."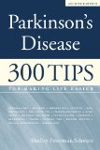 There is no "best way" to keep track of medications. However, a few commonsense recommendations will go a long way toward ensuring safe medication use. Try these easy-to-swallow suggestions:
Keep a written list that includes the medication name, dosage and frequency of administration.
Make sure the list matches the labeling on your pill bottles and containers.
Take both your list of medications and the pill containers to each doctor visit and ask the nurse or doctor to check your list for accuracy. Your list should match the list kept by your primary physician.
If you regularly use a particular pharmacy, drugstore chain or mail-in prescription service, ask for an updated list of prescribed medications for review. Using the same pharmacy or supplier can also help identify potentially harmful drug interactions.
Include any over-the-counter medications, supplements or vitamins that you are taking, even if they are not prescribed by your primary physician. Important side effects and drug interactions can occur with these substances.
Continue Learning about Prescription Drug Adherence