Follow these tips to make sure you're using medications safely and effectively:
Always ask your doctor or pharmacist for published information (a brochure from the manufacturer, for example) on any drug you've been prescribed. If you have trouble reading printed material, such as a prescription medication insert, enlarge it. Photocopy machines at copy shops, libraries and post offices are capable of enlarging print to make it easier to read, or scan it into the computer or use a magnifying glass to help you read.
Ask specifically about every drug's side effects, the amount of time it will take for the drug to reach full effectiveness in your body, and whether any potentially harmful interactions can occur between the drugs you are taking (both prescription and nonprescription). Ask if you can try a 1-week supply of the drug to see how well you tolerate it before purchasing an entire month's supply.
Consult the Physician's Desk Reference (PDR), available on-line, for specific information about your medications.
Start a new medication as early in the day as possible. If you have an adverse reaction, it will be easier to reach the doctor.
Ask your doctor or pharmacist to write the number of times a day you should take your medication. It is easy to misinterpret dosing instructions when they are written as hourly intervals (e.g., one tablet every 6 hours). But few people misinterpret instructions that specify daily frequency (e.g., one tablet four times per day). Write out the dosage schedule and carry it with you. Check off each dose as you take it. If a particular drug must be taken in the middle of the night, ask if an alternative prescription is available that is more convenient to take.
A "talking" pill bottle verbally instructs you about your medication. Have your pharmacist record the name of the medication, the dosage, and the frequency which you should take your medication into the cap. (You or a family member or friend can also do this.) Whenever you need a reminder, just push the button and the instructions will be repeated for you.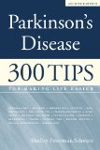 Continue Learning about Prescription Drug Adherence