Good adherence to a treatment regime involves getting prescriptions filled, taking your medication on time, and understanding the directions for taking them safely. But for many, these steps aren't as simple as they sound. Complicated drug regimens make it difficult for everyone; for example 10 pills a day, with one to be taken with meals and at bedtime, another to be taken between meals and on waking (and maybe only while sitting up)!

If you take generic medications, each refill may contain pills that look different from the previous ones, so that you're not sure which pill is for what. It can be very helpful to make a list of all the drugs you're taking and their dosages, and go through this with your doctor, including clarifying (and writing down on the list) why you're taking them.
Setting a goal for medication seems quite straightforward. "I want to take my medication properly" is a reasonable goal. However, "taking my medication properly" is neither observable nor measurable. At this point you may be thinking: "Of course, I can take medication properly." Right? Not really.
Taking medication properly involves developing a series of specific behaviors that are observable and measurable. How could you make the goal, "I want to take my medication properly" specific, observable, and measurable?
While every medication regimen will differ, here are the specific behaviors we came up with that could define taking medication properly:
Taking the right amount (number of pills)
Taking it at the right times (number of times a day)
Taking it with or without the right foods (empty stomach, with a meal, with or without dairy products)
Taking it with or without other medications
Taking it for the right amount of time (10 days vs. on-going)
Each of these is observable, and together they will result in the goal of taking the medication properly.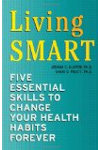 Continue Learning about Prescription Drug Adherence