Taking daily medication requires commitment. When the medication is working, it's easy to forget that you are prone to sickness. To help reinforce that commitment, it helps to have a routine. An antidepressant might be kept next to your coffee maker in the morning to remind you that one is as much a part of getting started in the morning as the other. A cholesterol drug might be kept next to the bread that will make the toast on which you will slather jelly instead of butter.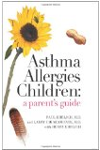 More About this Book
Asthma Allergies Children: A Parent's Guide
Asthma and allergies are at epidemic proportions. It doesn't have to be that way. Two experienced pediatric allergists tell everything a conscientious parent needs to know about these conditions,...
When you take a daily pill, it can be tough to remember if you're on schedule or thinking of yesterday's dose. So use this little trick to jog your memory.

Be original. Each time you take your pill, do something different. One day, pat the top of your head. Another day, knock on the doorframe. Next time, do a slow twirl afterward. Adding a complex or unusual action helps people remember a routine task.

Unfortunately, your tendency to forget routine things gets worse as you get older. Pairing a quirky action with a routine task makes it more memorable because the action requires you to pay extra attention to what you're doing. Another easy tactic: Get a day-of-the-week pill dispenser. A little organization may be all you need to avoid missing or doubling up on doses.
Continue Learning about Prescription Drug Adherence