Taking your medication safely and consistently will help keep you healthy. This has direct benefits to your spouse, partner, family, friends, co-workers, employer, community, and even your pets. Getting help from the people around you is well justified. One of the simplest actions you can take is to let everyone you are comfortable with or have a close relationship with know that you need to take your medication regularly. Ask them to remind you. They can check on you with e-mails or phone messages, or remind you in person.

In addition to friends, family, and co-workers, you can create what we call a medication support team. Your team could include your doctor or nurse practitioner, a care manager if you are participating in a disease management program, and your pharmacist. Although they may not remind you to take your medication, they can play a critical role in helping you take it safely. Make sure all the members of your health care team know what medicines you are taking (both prescription and over-the-counter), and always report side effects to them. Always check with your doctor before stopping or changing a medication.

Your pharmacy can also play a helpful role. Try to see the same pharmacist each time you fill or refill a prescription. You can ask her about taking over-the-counter medications with your prescriptions, and she can help clarify possible interactions between medications and between certain kinds of food and medications. With the help of your family, friends, co-workers, and medication support team, you will be able to make the changes in your habits and routines needed to stick with the medication regimen as it was prescribed.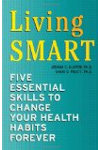 Continue Learning about Prescription Drug Adherence