Directions are clearly printed on all medication labels. It is important to follow these directions carefully and to ask the pharmacist or prescribing physician if you have any questions.
Here's how you can avoid medication mistakes:
• Read package labels very carefully.
• Always use the dropper or medicine cup that comes with the specific medication you are giving.
• Call your pediatrician if you are unsure about the appropriate dose for your child.
• Keep a written log of the time and amount of medication given.
• Do not give more than one medication at a time without consulting your physician.
• Keep all medications safely out of your child's reach.
• Make sure all caregivers are aware of the medication dose and when it needs to be given.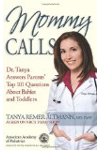 To help make sure your child receives the correct dose of medicine, follow these tips:
Take time to read the label and understand what's in the medicine. Follow the directions on your child's medicine closely. Know the active ingredients in your medicines. Be aware that taking two or more medicines with the same active ingredient may lead to an overdose or cause other harm.
Read and follow the directions section of the Drug Facts label to determine the appropriate dose. Many children's medicines provide dosing instructions based on weight and age.
Use the dosing device that comes with the medicine. Even if the units of measure on the dosing devices that come with different medicines appear the same, they are not interchangeable. Dosing devices are customized to the medicine, and use of other devices or household measurement tools (such as teaspoons or kitchen spoons) may cause you to misdose medicine.
More is not better and could cause harm. Giving your child more than the recommended dose of medicine does not mean he or she is going to get better faster, and it could have negative effects. So be sure to read and follow the label each time.
Communication among caregivers is crucial to avoid "double dosing." Caregivers need clear instructions on exactly what medicine to give to your child, when your child should get the medicine and how much to give.
Continue Learning about Prescription Drug Adherence