Here are some ways to make reading fun:
Chat it up. Talk about the story.
Mix it up. Have your child come up with an alternate ending.
Keep 'em guessing. Ask your child to guess what will happen next.
Involve them. Discuss ways she might deal with a challenge or problem presented in the story.
Be dramatic. Use different voices for each character in the story.
Take turns. Trade off reading chapters.
From Good Kids, Bad Habits: The RealAge Guide to Raising Healthy Children by Jennifer Trachtenberg.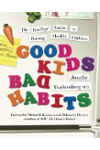 · Make reading part of a fun family routine.
· Provide a cozy atmosphere while reading together.
· Facilitate the process for your child to reflect on what he/she reads.
· Use drama or intonation to help make the story come alive in the reading.
· Create laughter and loving interaction during the reading together.
· Use the reading time for bonding time.
Continue Learning about Preschool Age Child Development