First off, spend time each day reading together with your child starting when she is very young. Reading to your children is the most significant thing you can do to encourage brain development. I can't emphasize this enough. Whether you're snuggling together on the couch, or sitting bedside before lights out, it's a special time for you and your child. Not only does it strengthen your bond, your child will associate reading with warm feelings, prompting them to read more.

Once your child learns to read on her own, it's still important to have read-aloud time together. Ask your child to read to younger siblings. They'll be proud of their ability, and the younger kids will be even more enthusiastic about learning to read.

From Good Kids, Bad Habits: The RealAge Guide to Raising Healthy Children by Jennifer Trachtenberg.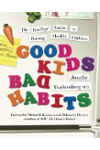 Here's what I recommend to encourage your child to read:
Start with picture books and read them every day, even if it's just for five minutes. Make it a habit your child will grow to love and expect. Board books are great: Kids can't rip the pages. Cloth books are also good for babies: They can chew them, and you can leave them in the crib. There are also neat waterproof books for the tub; in some, the pictures change color when they're wet.
You can change books or stick with the same one over and over if that's what your child likes. Follow her lead. It doesn't matter if the story is the same; what matters is the interaction and the process.
Rhyming books, such as Dr. Seuss, are great for language development. After a while, you can leave off the last word of a line, and your child will be able to fill it in.
Pick up a book yourself. While he's playing, take some time to read rather than flipping on the TV. Modeling, modeling, modeling!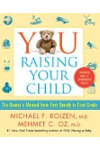 Continue Learning about Preschool Age Child Development