There are many benefits of play. Play increases affiliation with peers, releases tension, advances cognitive development, and increases exploration. Children may also use play to practice roles they may assume later in life. Play increases the probability that children will converse and interact with each other and therefore should be encouraged in young children. Parents should encourage imaginative play as it advances children's cognitive development and creative thought.
The benefits from play for any child are endless.

While playing your child gets to exercise their creative mind, learn to know themselves better. Their likes and dislikes. And how to know what it is they feel and how to express it appropriately.
Over the last few weeks I've been reviewing studies involving children and the benefits of play. Every study has one conclusion: Good old-fashioned play is becoming an endangered pastime for today's kids.

Benefits of Play for Kids

• Play expands our kids' minds and neurological development: Self-initiated play improves skills such as guessing, figuring, interpreting, and is important to brain development and learning.
• Play stretches our children's attention spans: Playing outdoors just 30 minutes a day increases child's ability to focus and pay attention.
• Play boosts self-confidence and self-regulation: Kids learn to become masters of their own destiny without an adult directing, pushing, managing or scheduling.
• Play forges friendships, strengthens social competence and teaches social skills: Undirected play allows kids to learn how to work in groups, share, negotiate, communicate and develop core social skills they need not only now but for the rest of their lives.
• Play helps kids learn to enjoy just being in their own company, entertain themselves and develop identity: Ease that guilt when your kid says, "I'm bored, Mom!"
• Play reduces children's anxiety and diminishes stress: A study published in the Journal of Child Psychology and Psychiatry shows that play is also critical for our children's emotional health because it helps kids work through anxiety and reduce stress.
• Play creates joyful memories of childhood: Come on, no kid is going to remember the car pools and worksheets but the swings, jumping in leaves, playing leapfrog in the mud, blowing bubbles, building forts.
• Play boosts physical health and reduces risk of obesity: Henry Joseph Legere, MD, author of Raising Healthy Eaters points out: "Rises in screen time have led to the rise of a sedentary lifestyle for our children. In 1982, the childhood obesity prevalence in the United States was actually less than 4 percent. By 2004, that number had grown to about 30 percent."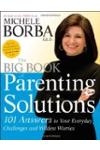 Continue Learning about Preschool Age Child Development