Make no mistake, test-taking anxiety can be costly to our children academic success as well as their emotional and physical well-being. Here are proven solutions that can help your child on test day:
On the Test Day
• Get enough sleep. Countless studies find a significant correlation between kids' sleep and test performance. The biggest sleep disturbers: computers, cell phones, texting and TV. Unplug your kid at least 30 minutes before bedtime.

• Serve brain food for breakfast. Don't let your child skip breakfast. Studies show that a breakfast rich in whole-grain cereals along with a lean protein such as eggs is proven to help maintain your child's energy and keep him more alert during that test.

• Use anxiety-reducers. Research shows that using a relaxation strategy can reduce test anxiety. Here are three possibilities to teach your child a few weeks before the big test:
o Self-talk: Repeat a relaxing phrase silently such as: "It's only a test." "I don't have to be perfect." Or "I'll worry later, but I'm going to focus on the test now."
o Deep breathing: Take a three by three: Breathe in slowly to a count of three then exhale slowly to a count of three. Repeat the deep breathing strategy at least three times.
o Visualize a calm scene: Close your eyes and imagine a calm peaceful place (a park, beach, tree house) that the child has experienced and brings a smile to his face.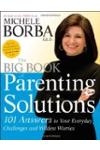 Continue Learning about Preparing A School Age Child For School