There is no research that shows having dental procedures done while pregnant puts the fetus at risk for birth defects. The truth is that if a birth defect occurs, people look for someone or something to blame.

Many women do not even know that they are pregnant until well through the first trimester when most birth defects occur. Many myths abound as to what to avoid or what not to do.

If you are pregnant and concerned, get a good check-up before trying to become pregnant. Delay any non-emergency care until the third trimester (Avoid long appointment times lying on your back or take a short break or two to let the blood flow properly). Remember, if you are in pain, so is the fetus.
If there is any chance that you are or you know you are pregnant, it is advisable to avoid major dental procedures whenever possible. However, in the event that dental work can't wait, the only anesthetic used should be carbocaine. Unlike local anesthetics, such as xylocaine or septocaine (updated words for the now antiquated novocaine), carbocaine contains no epinephrine (which is a synthetic adrenaline), as it can put the fetus at potential risk.

As most are aware, pregnant and potentially pregnant women should not be x-rayed. But, once again, on the rare occasion when an x-ray can't wait, make sure that it's a digital x-ray and that two aprons are placed over you.

One thing that many people don't know, however, is that hormonal changes brought on by pregnancy render gums more susceptible to plaque. Thus, if you are pregnant, you should get dental cleanings more often.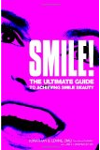 It is safe for pregnant women to have some dental work done. If the work requires anesthesia, it's best to wait until after the baby is delivered, if possible. Some dentists recommend that pregnant women wait until the second trimester for a regular cleaning, avoiding dental work in the first trimester and near the end of the third trimester. If the dental work is an emergency because of pain or infection, talk to your dentist and obstetrician about it. Your providers will help you weigh the risks and benefits of treatment.

Non-emergency treatment generally can be performed safely during pregnancy. However, if you have been informed of any risks linked with your pregnancy, or if you have some other medical condition, your dentist and your physician may recommend that treatment be postponed. For your peace of mind and comfort, the second trimester is usually the best time for necessary dental treatment.

Although routine x-rays are usually postponed until after the baby is born, it's possible you'll need an x-ray if you suffer a dental emergency like a broken tooth. Tell your dentist that you are pregnant and about any changes you have noticed in your oral health. Good daily care is key to your oral health. To help prevent tooth decay and gum disease, always brush your teeth twice a day and clean between your teeth once a day, eat a balanced diet and limit between-meal snacks.
Continue Learning about Pregnancy and Oral Health