Many women notice that their gums become swollen, inflamed, or prone to bleeding during pregnancy. This condition is called "pregnancy gingivitis" and may appear as early as the first trimester.

You can prevent this by keeping your teeth clean. Your dentist may recommend more frequent cleanings during your second or early third trimester to control gingivitis. If you notice any changes in your mouth during pregnancy, see your dentist.
Those hormonal changes that can cause strange food cravings and unexplained bouts of tears can also cause gums to bleed. There's even a name for this condition -- pregnancy gingivitis. Hormonal changes cause an increased sensitivity to plaque, causing increased inflammation. The good news is that the inflammation can be monitored closely by your dental team pros, along with, of course, meticulous home care.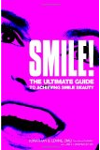 Pregnancy can make a woman's gums more red and prone to bleeding. Some pregnant women find that their gums also become inflamed. The condition is so common that dentists call it "pregnancy gingivitis." The sensitivity and bleeding can start in the second month of pregnancy and can last through the rest of the pregnancy. Experts think that pregnancy gingivitis is caused by hormonal changes, which make the bacteria in the mouth grow rapidly while changing the way the immune system works. Dentists recommend having teeth cleaned during the second trimester and holding off any aggressive periodontal treatment until after the baby is born.
Pregnancy can affect unhealthy gums. Pregnancy causes a change in your hormones. If you have gingivitis or periodontal disease, these hormones lead to more inflammation of the gums. Pregnancy itself does not cause gum disease, but it aggravates any existing gum condition such as gingivitis or periodontal disease. Regular dental visits and good oral hygiene of brushing and flossing are important during pregnancy.
Continue Learning about Pregnancy and Oral Health