Women at greatest risk for preterm labor are those with a previous history of preterm birth, known cervical incompetence and uterine anomalies.
Other risk factors for preterm labor include demographic, behavioral and medical conditions that develop during the current pregnancy.
Demographic factors include circumstances that are not easily modified by the individual and include:
Low socio-economic status/lack of healthcare resources
Age: less than 18 years or over 35 years.
Non-white race
Behavioral factors include circumstance that may be modified by the individual during the pre-conception or early pregnancy period and include:
Smoking
Poor nutrition
Substance abuse
Stress
Trauma
Presence of an intrauterine device
Late or no prenatal care
Medical factors are conditions that develop during the current pregnancy and include:
Hypertension
Diabetes
Multiple gestation
Polyhydramnios
Fetal anomaly
Systemic infection
Placenta previa
Urinary tract infection
Chorioamnionitis
Women at risk for premature labor include those who've had previous premature children, cervical surgery, or certain infections (like chlamydia). Abnormal placental location like previa and or premature separation of the placenta may all be reasons a woman may have premature labor. The thought is that when the cervical membranes get infected, the subsequent immune response can trigger the whole contraction process.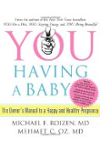 There are many factors that can contribute to premature labor and birth. These can be divided into several categories such as social, or more specifically low socioeconomic status, no partner or life events like divorce, separation and death. Another category is psychological, especially anxiety and depression. Infections can also be a serious factor, including sexually transmitted infections, appendicitis, pneumonia, urinary tract infections and even periodontal disease. Other factors include smoking, substance abuse, African American race, maternal age less than 18 or more than 40 and even environmental factors like excessive heat and air pollution.
Anyone can go into labor early—but certain women are at higher risk. In this video, Dr. Ashley Briggs describes the woman who is most likely to deliver prematurely.
Women who have had previous preterm deliveries are at greatest risk for premature labor.
Continue Learning about Pregnancy Complications